Kitulgala
Overview
The snappy flowing of the Kelani River, the low country tea and the jungle clad hills make Kitulgala a perfect holiday retreat for adventure sports lovers as well as for environmental enthusiasts. Kitulgala is also famous as it was one of the locations for the Academy award winning film 'The Bridge in the River Kwai'. Situated in the Sabaragamuwa Province of Sri Lanka, Kitulgala hosts one of the picturesque and scenic river settings in the island.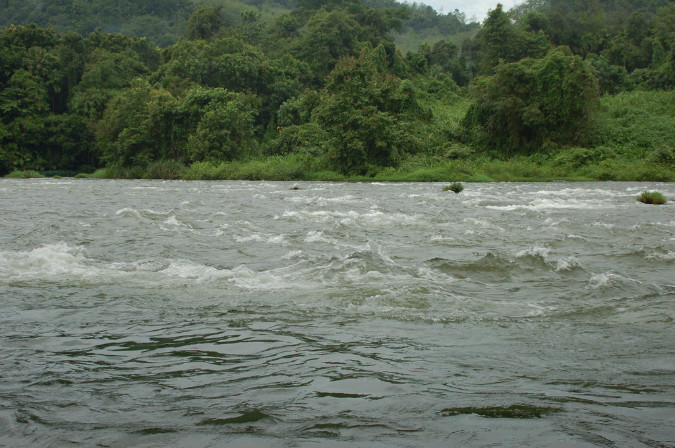 Whether it is white water rafting or camping near a stream it would be an adventurous experience in Kitulgala. The Kelani River which flows across Kitulgala is one of the best rivers for white water rafting. In a usual trip one can stay on the water for around two hours and you will experience about seven class 2-3 rapids. If you are an experienced rafter you can enjoy the adrenaline rush of the more dangerous and difficult class 4-5 rapids. There are tour organisers like Xclusive Tours, the Ceylon Adventures to arrange these trips. If you are not opting for the snappy waters of the Kelani River there are a few safe spots for swimming as well, so one can enjoy the cool waters of the Kelani and can have lunch or a picnic by a stream amidst the jungle clad environment.
For those environmental enthusiasts, Kitulgala offers the unspoilt rainforest environment with an abundance of endemic flora and fauna. If you are prepared for a long jungle hike and if you are equipped with footwear for trekking and leech repellent the trekking experience will be enjoyable. But it is advisable to go trekking with a guide and most hotels do offer guides. The area is perfect for jungle trekking as the hills are draped with a thick forest covering.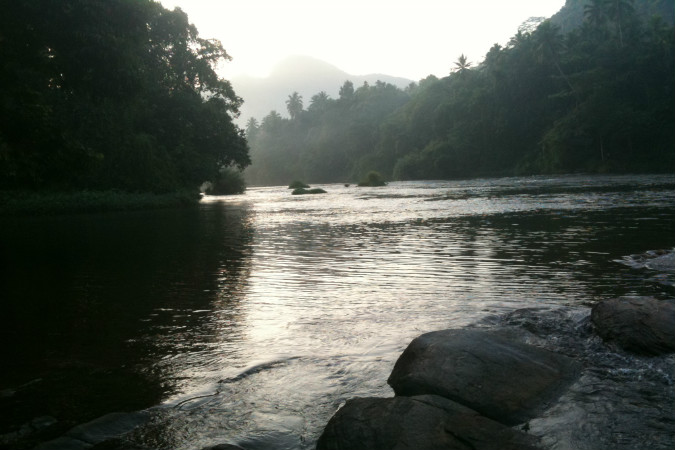 Kitulgala is also a popular choice among campers as it offers falling- water campsites. If you are into an evergreen forest area filled with nocturnal sounds and the constant rush of the waterfalls it will indeed be a magical and mystical experience.
Bird watching is another activity that can be engaged when in Kitulgala and not just bird watching but the sightings of endemic butterflies and amphibians will captivate many. Chestnut backed owlet, red- faced Malkoha, Sri Lanka Hanging parrot, white faced starling are some of the birds that can be seen in the area. 23 out of the 27 endemic birds in Sri Lanka could be spotted in these forests. Also endangered fish and endemic butterfly species such as Tree Nymph, Red Helen, Blue Oak Leaf, and Tawny Raja adorn the Kitulgala greenery. One could also see endemic amphibians like the earless lizard, hump nosed lizard and many mammals such as wild boar, mouse deer and the purple faced leaf monkey in these ever- green thickets.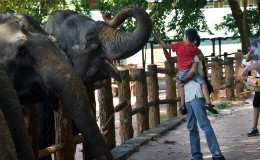 Who does not like to see jumbos playing around in water and getting fed? It is a memory of a lifetime to see these majestic creatures so up close and roaming free.
More..