What Travel Bloggers have to say about Sri Lanka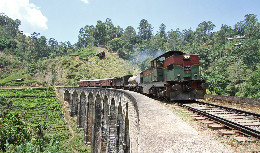 Sri Lanka itinerary that has it all

Sri Lanka has a lot to offer. This route takes you to the best beaches, lovely tea plantations, ancient cultural sights and on great train journeys. And a 2nd route to offer you a choice when it's rainy season on 1 side of this paradise island.
149